YRB Fleet Services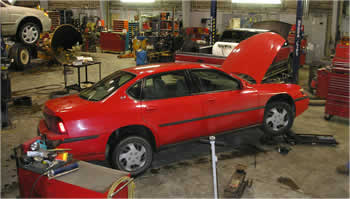 Yellowhead Road & Bridge (Fort George) Ltd. offers a full range of automotive and heavy equipment fleet repair services. Specializing in domestic brands, our 14 plus mechanics will be able to use their wealth of knowledge to help troubleshoot and maintain your fleet at very competitive rates.
The majority of our mechanics are certified in more than one discipline of mechanical repairs. Adding to this, all of our mechanics are authorized Vehicle Inspectors, certified by the Province of British Columbia. YRB Fleet Services is a licensed Vehicle Inspection Facility. Our hours of operation, 8:00 am to 10:00 pm, Monday to Friday.
To book an appointment call 250-614-7618.